Michele Summers | Jean Perry Writes
When podiatrist Michele Summers' patients would come to her El Monte office, their mantra was "please fix my feet so that I can wear heels."
"These women weren't interested in comfort shoes," said Dr. Summers, chief designer and medical consultant for 34 Minutes Shoes. "They wanted to wear stilettoes and four and five-inch heels."
Researching the market for shoes that were both fashion-forward and comfortable she found products, but these were out of reach for the patients she served. Most retailed for upwards of $400.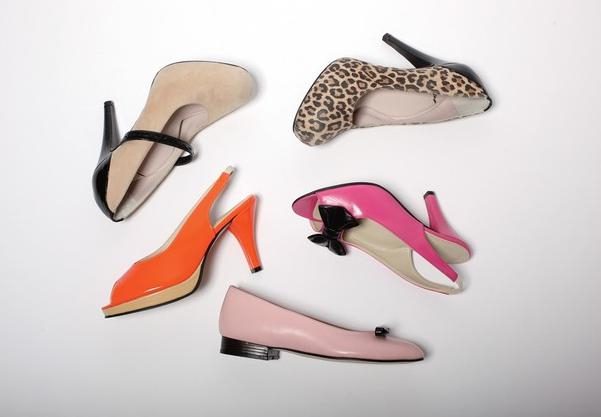 Spring Line
"What I found was that the few people doing this type of shoe produced an extremely expensive product that most of my clients would not be able to afford. This told me there was room in the market for pretty, but comfortable shoes offered at more reasonable prices, say about $200-$300, prices accessible to many working women." The shoes feature built-in arc support and a cushioning material, Poron, that absorbs shock. The shoes are manufactured in the USA in a factory in Pasadena, CA.
Collaborating with her sisters, Angela Summers and Jen Summers over several years, the trio worked on their
dreamed designs.
"They both come from a fine arts background which transferred into fashion," Michele said. "I worked on the comfort aspect of the product."
The sisters grew up with their parents, Robert and Vickie Summers.
"I'm a military brat but from age twelve on I lived primarily in northern California, so that's the area I call home."
A career in medicine was an early choice.
"For one thing, I had metatarsus adducts, as a child. I was pigeon-toed, my feet turned inward towards each other. I was treated and wore a cast for a couple of months. So somewhere in my brain, that desire to be a doctor took hold."
She thought she was headed towards pediatrics.
"In college, I was a nanny and I saw how parents called pediatricians at all hours of the night." Wanting a more predictable schedule, she switched to podiatry.
Summers earned a Bachelor of Arts in physiology from UC Berkeley. She attended and graduated from medical school at Barry University, a private Catholic university, in Florida, with dual degrees, in podiatry, and in biomedical sciences. She did her residency at Hawthorne Hospital. Finishing her residency in 1997, she decided to remain in southern California.
The shoes are in production and are already available online. To view the line, visit:
Select models are also in a couple of boutiques in Texas, New Jersey, Indiana, and Nevada.
Why did she choose the name 34 Minutes?
"Findings showed that thirty-four minutes is about how long an average woman stands comfortably while wearing high heels," she said.
In addition to money and plans, she feels entrepreneurs need, "a vision. You need to be clear. When you're in the fashion industry, everyone throws ideas at you. You have to know what you want, or you're going to get confused. And you need to be determined, willing to do what it takes to see your vision come alive." Entrepreneurs new to a business also have to survive a learning curve. "Breaking into the fashion industry, I was starting from scratch and learning as I went. People get their breaks by the connections they make. A newcomer has to make contacts, and that takes time and effort. I was doing all of that and practicing medicine."
​Summers says she stayed, and still stays centered by meditating, doing yoga, walking, and reading.
Who: Dr. Michele Summers
What: Co-Founder: 34 Minutes Shoes
Chief Designer & Medical Consultant
Where: 556 S. Fair Oaks Ave., Suite 101, #215 Pasadena, CA 91105
Email: [email protected]
​Phone: (626) 315-5434
​Fax: (626) 859-7770