RESTAURANTEUR APRYL SIMS TALKS TO SUPPLIERS BY JEAN PERRY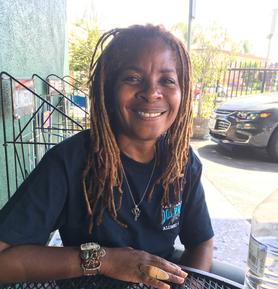 As manager of Simply Wholesome a Los Angeles health food store and restaurant Apryl Sims has several suggestions for suppliers and frequently speaks on Bringing Your Product to Market: A few of her tips follow.
Your Product:
Is the label eye-catching, and easy to read and understand? Are your ingredients listed and have you explained them? Is your PO Box or address listed or only your website?
Your Responsibility: Can you deliver when you say you can? Consider distance, travel time, shipping costs. Will you charge a delivery fee?
Your Invoices:
Do your invoices have your retailer's name, address, phone number, email address, delivery date, invoice numbers, line item for each product, unit cost, manufacturer's suggested price, payee name, and a "please make check payable to" statement? Make sure you have liability insurance. This lets your retailer know you are legitimate and reduces their concern about risk. It's your product, it's your risk!
Your Retailers:
Is your product a good fit for the business? Schedule an appointment, don't just drop in. Offer a consignment arrangement, so the retailer doesn't have to make an investment in an untried product. Educate the retailer's staff on how to use the product. Name the differences between your product, and the competition.
Your Quality Control:
How will you manufacture your product, in your home or a certified space? How will you know which batch a product came from, in case the retailers or end-users have an issue? Make sure you have product liability insurance.
Apryl's father, a licensed general contractor, renovated the former restaurant on the site, The Witch Stand, into Simply Wholesome with his own company, 333 Construction. It was a one-million-dollar project. Simply Wholesome was completed in 1995, her dad passed away in 1996 and Apryl closed his company. The building is a historical landmark.
"Like most restauranteurs I do everything," she says, "including picking up litter, payroll, hiring and training, sometimes training the same things, repeatedly," she said smiling. I've been a manager for twenty years. You gotta love this business to do it."
A graduate of Howard University, she is also the owner of Apryl's Life in A Bottle, a raw fresh juice line. She distributes at Simply Wholesome and plans to expand distribution this year.
Simply Wholesome is located at: 4508 West Slauson Avenue LA CA 90043 (Slauson Avenue at Overhill Drive).
Phone: 1 (323) 294-2144 Note: Some area codes/phones will not need the 1.
Learn more at: http://www.simplywholesome.com