GILBERT BUCHANAN - BY JEAN PERRY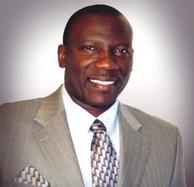 The State of California defines a small business as any licensed entity that generates revenues of from $10,000 to 15 million dollars over three years.
For people not making the minimum Gilbert says, "I'd be happy to help them, guiding them in their efforts to increase revenue by taking the steps to learn more about whom they are and who they are trying to sell to."
It may sound a bit esoteric but a quick look at his website: www.buchanangroup.net will assure you that he and his staff have detailed knowledge about how to build the momentum that increases customers and sales.
In defining who they are they state: "We help small businesses develop tools and systems needed to transition into formal systems or functional organizations; enabling them to become self-sufficient, business-ready, and contract ready."
Specific services include: program management, marketing plan development, strategic operational planning, certified payroll reporting, labor compliance monitoring, contract compliance as well as customized training workshops. He has also developed a cloud-based business management system that helps owners and staff to access critical business documents from within and outside of their own company.
His established clients include privately held companies and government groups, such as Los Angeles Unified School District, Valley Economic Development Center, and Los Angeles Community College.
While he has many established clients, he also caters to those just starting out.
Their specialty is delivering small services technical support. "Small businesses must understand the market they aim to serve. First, they must identify where the pain is and then solve that pain better than current competitors. Once they can do that they can approach customers. The driving force must be 'am I solving the pain?'"
Towards that end, his company also offers business startup services such as: business plan writing, business infrastructure development, and small business compliance.
His certifications include: DBE/MBE-CPUC Public Utilities Commission, Sempra Energy Utility. SBE-State of California, Office of Small Business. MBE/CBE-County of Los Angeles, Office of Affirmative Action