BLOG INTERVIEW LUCY TSENG
LIFE COACH LUCY TSENG BY JEAN PERRY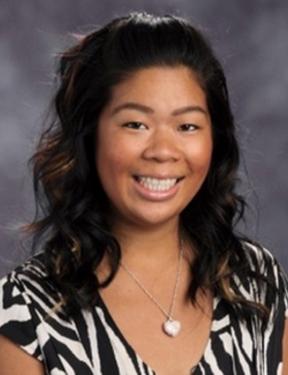 From Life and Resilience Coach Lucy Tseng's introductory packet: "I can be very casual or very professional. I like to tailor my coaching style to your needs and wants. I enjoy having conversations and discussing options to resolve any issues or frustrations you may have. Overall my goal is to help you feel more well-balanced."
A UCLA graduate with a bachelor's degree in Sociology, Asian American Studies, and Education Studies, Lucy also holds a master's degree in Sport Management from the University of San Francisco.
The founder of Resilientsee: Life Coaching for Athletes, she focuses on working with athlete-minded people of all backgrounds, whether transitioning from full-time athlete to life outside of sports, recent graduates pursuing a new career, mid-level professionals looking to change careers, anyone looking to find passion, stay motivated and more. While many people have a handy skill set, a way of doing things, she finds that "people often meet unexpected hurdles in life and the question becomes 'What do I do now?' and 'Who can I turn to for advice about this?'"
For younger clients, she provides mentorship training, building life skills such as learning to transition from school to career, and how to apply competitive athletic thinking to career and life-management problems. For clients changing careers, she looks for flexibility.
"It's important for me to work with people who are open to learning more than what they've been exposed to. My role is to serve as their accountability partner and present alternative perspectives, to whatever their issues may be."
The initial consultation is a learning process for both coach and client.
"The consultation with any new client helps me gage what we might work on: career, self-confidence, job loss, finding their passion, and sometimes, grief. We prioritize what the client wants to work on, identifying achievable goals. With recent graduates, we work on their resume, interview skills, and discovering which industries interest them.
"Two reoccurring issues many clients have are: finding their passion and staying motivated. They can lose track of why they need to get things done. They have to understand their why, and then prioritize which whys come first. On my side, my goal is to help them pick their goals, not my goals."
Along with her coaching business, Lucy has a day job, working for UCLA Development in raising funds for the University.
She volunteers with many organizations, including NextLA (formerly L.A. Junior Chamber of Commerce), Rotary International, Delta Sigma Pi Professional Business Fraternity, and more.
Lucy can be reached at (626) 539-5829 or [email protected]. Visit her website www.resilientsee.com to learn more about her coaching and sign up for a FREE consultation.