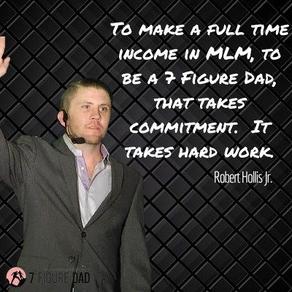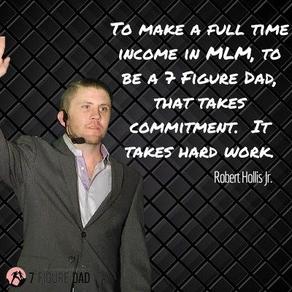 Ask people, did you take your meds and they may not be sure. Ask did you have your coffee today and they can say definitely if they did or didn't. The answer is almost always I did with a smile or an I didn't with a groan—and a quick explanation about why.
"Everybody knows whether or not they've had their morning coffee," says Robert Hollis, an independent distributor of the product GanoLife coffee, often known simply as 'the mushroom coffee.'
Because coffee is an enjoyable, addictive, and legal plant, the makers of GanoLife coffee added the herb Ganoderma to it.
"Our coffee can only be purchased through one of our distributors," says Hollis.
"Most Americans never heard of 'gano,' " he explains, "but it has been used in traditional Asian medicine and is said to have properties that support better health and extended feelings of increased energy and focus. "One of the easiest ways to think about 'gano,' Hollis continues, "is as an 'adaptogen,' an adapting substance that, in coffee for example, surrounds and neutralizes its acids. "Buyers of our coffee comment that it doesn't leave them with an acidic stomach," says Hollis. "This is because the 'gano,' adjusts coffee's PH-balance, resulting in a drink more alkaline than most traditional coffees. "
Hollis was born in North Dakota but eventually lived in seven states. "All that moving around met that I was the new kid on the block and I often got challenged. I responded by hanging out with kids who would help me protect myself. I got in with the wrong crowd, a skaters crowd where the kids did a lot of partying and used drugs and alcohol. I ended up dropping out of high school. I sold various narcotics and went to jail only months before I turned eighteen. " What he experienced there helped him turn his life around. "I got my orange jumpsuit, I got my bed, that, and one hundred forty other, small white kids got me to open my eyes about where I was headed. I drew a line in the sand." I needed to do something different, something I was good at. I found direct marketing.
He found an alternative in sales but this time sales of a legitimate substance: coffee. He is now a professional trainer of marketers, teaching others who want to make direct sales a career path. "You become who you hang around with," Hollis says. "Take the five people you hang out with the most and average their income; that will be what you make or what you will attract when you do go to work." He enjoys the independence of direct sales and says companies with a traditional structure didn't provide the leeway he thrived in. He noticed the structure of those companies reserved knowledge for those at the top. "I way I look at it in those types of companies, the CEO knows one hundred percent, his or her assistant knows seventy-five percent, the manager knows fifty percent, the assistant to the manager knows twenty-five percent, supervisors know twelve percent, and employees know only one percent, of what the company is really about." He said there is little intention of moving employees up. "Without someone or you, yourself, pushing you to be better, you could be stuck on your local couch or in your hometown gym."
To find out more about his direct marketing group contact Robert Hollis: [email protected]
To read more about ganoderma enter: pubmed.gov in any search engine. When you get to the sight, put ganoderma in the search box.
The website displays citations from biomedical literature. You will pull up abstracts from researchers. An excerpt from one such abstract reads as follows:
From the (NCBI), National Center for Biotechnology Information.
Nutr Cancer. 2004;49(2):209-16
GANODERMA LUCIDUM SUPPRESSES GROWTH OF BREAST CANCER CELLS THROUGH THE INHIBITION OF AKT/NF-KAPPAB SIGNALING.
Jiang J1, Slivova V, Harvey K, Valachovicova T, Sliva D.
Abstract
Ganoderma lucidum (Reishi, Lingzhi) is a popular Asian mushroom that has been used for more than 2 millennia for the general promotion of health and was therefore called the "Mushroom of Immortality." Ganoderma lucidum was also used in traditional Chinese medicine to prevent or treat a variety of diseases, including cancer. We previously demonstrated that Ganoderma lucidum suppresses the invasive behavior of breast cancer cells by inhibiting the transcription factor NF-kappaB. However, the molecular mechanisms responsible for the inhibitory effects of Ganoderma lucidum on the growth of highly invasive and metastatic breast cancer cells has not been fully elucidated.
Another, from the same site, reads:
Cochrane Database Syst Rev. 2012 Jun 13;6:CD007731. doi: 10.1002/14651858.CD007731.pub2.
Ganoderma lucidum (Reishi mushroom) for cancer treatment.
Jin X1, Ruiz Beguerie J, Sze DM, Chan GC.
Abstract
BACKGROUND:
Ganoderma lucidum is a natural medicine that is widely used and recommended by Asian physicians and naturopaths for its supporting effects on immune system. Laboratory research and a handful of preclinical trials have suggested that G. lucidum carries promising anticancer and immunomodulatory properties. The popularity of taking G. lucidum as an alternative medicine has been increasing in cancer patients. However, there is no systematic review that has been conducted to evaluate the actual benefits of G. lucidum in cancer treatment.
AUTHORS' CONCLUSIONS:
Our review did not find sufficient evidence to justify the use of G. lucidum as a first-line treatment for cancer. It remains uncertain whether G. lucidum helps prolong long-term cancer survival. However, G. lucidum could be administered as an alternative adjunct to conventional treatment in consideration of its potential of enhancing tumour response and stimulating host immunity. G. lucidum was generally well tolerated by most participants with only a scattered number of minor adverse events. No major toxicity was observed across the studies. Although there were few reports of harmful effect of G. lucidum, the use of its extract should be judicious, especially after thorough consideration of cost-benefit and patient preference. Future studies should put emphasis on the improvement in methodological quality and further clinical research on the effect of G. lucidum on cancer long-term survival are needed. An update to this review will be performed every two years.
Hollis makes no claim that the drink is a miracle drug. He feels it is one more tool to use in the quest to foster and maintain good health. A third suggested site is: http://ganoreseach.com/